Rich Sparling
President / Head Coach
Torch Sports Ministry - BuxMont-Lehigh Valley Torch FC - NPSL & WPSL Soccer Team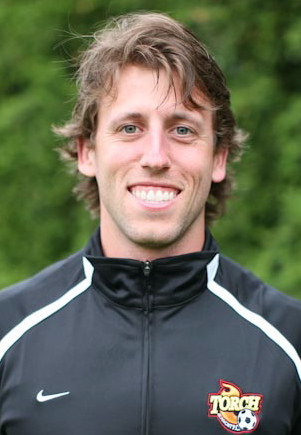 Richie Sparling
Head Women's Coach
Head Coach - Women's Team
Torch Sports Ministry - BuxMont-Lehigh Valley Torch FC - NPSL & WPSL Soccer Team
Fernando DeSouza
Assistant Coach / Marketing
Assistant Coach, Media Relations, Marketing and Web.
Torch Sports Ministry - BuxMont-Lehigh Valley Torch FC - NPSL & WPSL Soccer Team
Richie Sparling
Head Coach – Women's Team
A natural athlete with speed and an aggressive style of play, Richie was 4 year starter at Cairn University. He grew up watching his father and mother coach so it seems a natural step. His experience will serve him well. He was the Assistant to Head Coach Clay Roberts in the Torch Women's inaugural year (2009) and then (2010) served in the same capacity under his father. After playing on the first Torch men's team 2011 he transitioned to the men's program where he assisted then Head Coach, Daniel Byrd (2012 and 2013). Following his marriage, he and his wife (Gabrielle) spent a year in Costa Rica preparing to serve as missionaries in the Dominican Republic where they were for the last 2 years.
Fernando DeSouza
Asst. Coach / Marketing
In 2017, Torch Sports Ministry asked DeSouza to join full-time on staff after playing in the 2016 season as a holding midfielder. DeSouza brings experience to Torch Sports Ministry in the area of marketing, website management, communication design and business management. He is also holds a level 1 NSCAA Goal Keeping coach license, and experience as assistant coach at Lehigh Carbon Community College.